Step Up Your Fitness Routine: Walk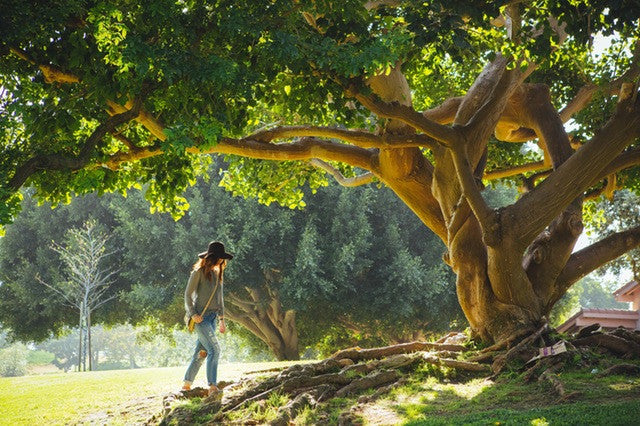 Ready to make strides in your fitness routine? Try walking.
Wait...just walking? Yes! It doesn't have to be complicated.
If you're just starting a fitness program walking is one of the quickest and easiest ways to get going. And, if you're looking to step up your fitness routine, simply walking on your off-training days can provide that little boost you need.
So Many Good Reasons to Walk
Walking has tons of health benefits:
Maintain a healthy weight

Prevent or regulate conditions such as heart disease, high blood pressure, and type 2 diabetes

Strengthen your bones and muscles

Improved balance and coordination (important as we age)

Improved sleep quality

Improved memory

Boost your mood

Mental clarity – it clears the cobwebs
Do It Right
The beauty of walking is that since you already know how to walk, there's no learning curve. Just lace up your sneakers and get going. You can, however, pay attention to how you're walking to get the most benefit.
Look straight ahead instead of down at the ground or electronic devices. (No checking social media or texting while walking!)

Posture counts! Keep your shoulders down and back, your chest lifted.

Swing your arms and/or step up your pace to increase your heart rate.
If you want to want to get really serious about your form, you may be able to find a walking/running clinic in your community to help you evaluate and improve your gait. (This may be especially good if you seem to be developing any lingering aches or pains from your walks.)
Step it up
If you're ready to make your walking regimen more of a challenge, consider these easy ways to step it up a notch:
Add intervals.

Interval training at its most basic is alternating between moderate and high-intensity activity. In your walking workout, this may mean alternating between your normal pace and a brisk walk or even a light jog. After you warm up, alternate two minutes of lower intensity walking with one minute of higher intensity walking/jogging. Want some more advanced interval options, check out this post from

Spark People

.

Take a hike.

Hiking not only adds inclines that help get your heart pumping but also challenges your muscles in new ways as your body works to maintain balance on uneven trails. Even a gravel trail will cause your body to work differently than a smooth, paved trail.

 

Park bench P.E.

Add in some basic body resistance moves for a total-body workout. If you happen across a park bench, use it for push-ups, triceps dips, and squats (where your bum touches the bench seat).
Get Social
Walking is a great excuse to catch up with a friend. Instead of chatting on the phone, why not invite them out for a walk around the lake? Aside from the added social benefit, working out with a friend can actually motivate you even more. And who knows, you may decide to make your friendly walk into a weekly thing. Congratulations, that is officially a routine!
How has walking improved your fitness level? Share your stories in the comments below.
Sources
http://www.mayoclinic.org/healthy-lifestyle/fitness/in-depth/walking/art-20046261
http://www.sparkpeople.com/resource/fitness_articles.asp?id=1221