It's OK to quit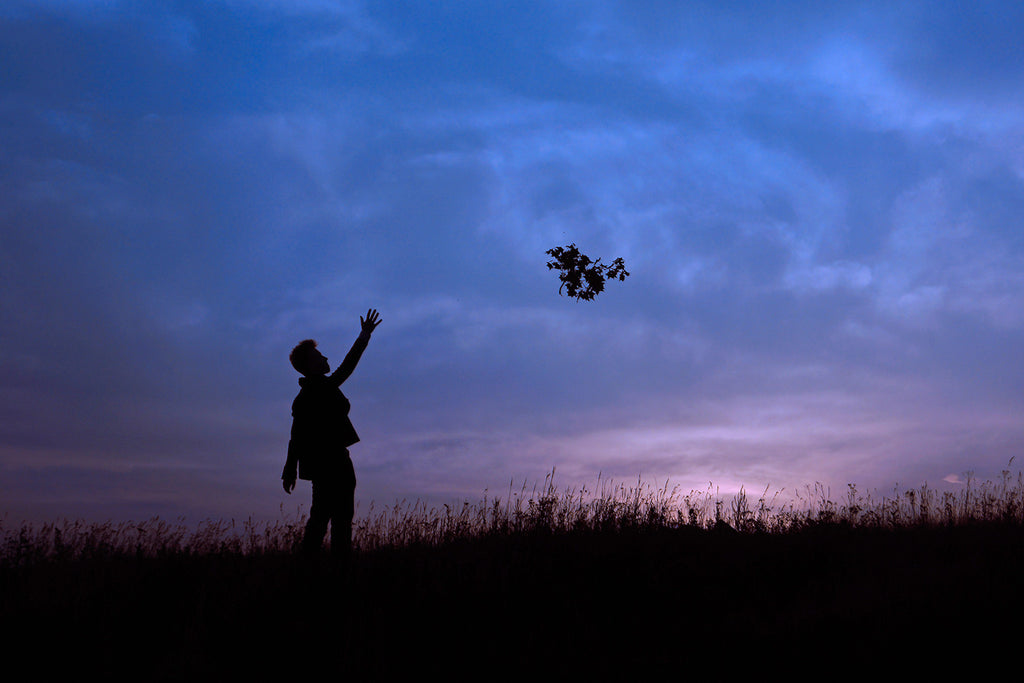 Is it time to quit that dead-end job/floundering business idea/unfulfilling volunteer commitment/time-sucking book club? Do you know it needs to happen yet it all just seems too painful?
Understandable, but let's get you over that hump.
In "Mastering the Art of Quitting" by Peg Streep and Alan Bernstein, the authors point out that American culture has hardwired us to believe in persistence above all else. It's the "Little Engine that Could" played out to its extreme.
But Streep and Bernsterin believe persistence can only take us so far:
"Successful and satisfied people know both how to persist an how to quit."
It can be difficult to admit when it's time to say goodbye to a partnership, a commitment or a project. You've no doubt invested time and energy into any one of these things.
With that investment comes a feeling of commitment that we often don't want to let go of. Even if we really would be better off by walking away.
How do you know when it's time to cut your losses and say goodbye? Let's take a look at a few pointers that may help you make this tough decision.
Letting go of a business idea
You may already be a successful entrepreneur or professional who has hatched more than one great idea. But sometimes our ideas aren't as good as we'd hoped. That's okay. Not every idea will be a winner, and when you can acknowledge that you'll be better off walking away it makes it easier to start on a new project.
That trapped feeling of commitment is what business writer Jonathan Fields calls being a prisoner of sunk costs. Whether those cost are financial or time – and, really, when isn't time money? – you feel like you can't let go because of these investments you've already made. But if you continue to struggle to make your idea work by working harder or pivoting multiple times to readjust and nothing works, then there's a good chance that it's time to let go.
Don't be afraid to ask for advice if you're in this predicament. Call upon your mastermind group or any team of professionals that you have in your corner. These people can be uber-helpful in assisting you to see if this idea really pencils out.
Kimanze Constable, a contributor to Forbes magazine, offers this advice:
"Let go of anything that wastes your time, hurts your energy, and distracts your motivation." 
Leaving a small group
Whether it's a mastermind group, book club, soccer team or business networking organization, there can come a time when you outgrow the group you're in.
And it's probably pretty apparent by the sinking feeling in your stomach when it's time to attend your group's next meeting or the little tug at your heart to do something else.
If this is the case, proceed to the exit gracefully. Don't run from the group but calmly explain yourself and give honest feedback if there's been an issue that precipitated your exit.
It may be hard to "leave behind" some of the friends you've made in the group, but that doesn't mean you can't intentionally nurture your friendship with those individuals. 
Stepping away from a volunteer commitment
This one can feel hard because you may really be emotionally invested in your volunteer organization. Whether you volunteer at the local hospice or sit on the board of a community organization, you likely believe in that organization's mission. (If for some reason you don't believe in the mission maybe this volunteer gig isn't such a good fit anyway.)
It's likely going to make you feel a bit "oogey" if you have to tell the organization that you just can't make time anymore. Whether it's because you have a new baby in the house or a new job that requires more of your time, you likely have a legitimate reason why it's time for you to bow out.
If you're not able to give a dedicated amount of time to your group, then maybe it's just as well to step aside for someone who has the time and energy to devote to the cause. And just because you can't make your current three-hour-a-week commitment, that doesn't mean you can't still be involved on a less time-consuming level. Maybe you can volunteer for the big auction event once a year or find some smaller way to offer your time and expertise.
The main thing when leaving a volunteer commitment, think of it as a job.  It is common courtesy to give your employer two weeks' notice, so try to do the same for your volunteer organization. And let them know why it is you're stepping away. This is good information for them to understand how they can better meet the needs of their volunteers.
No matter what you need to let go of, if you envision yourself walking away and have a physical sense of relief from imagining that, then that's a good sign that it is time to make a change.
Letting go of something does not have to be negative. Make the change with grace and a full understanding of not only what you give up but also what you will gain and you will find that the change is indeed a positive one.
Photo by Максим Степаненко on Unsplash