Friday Vibes 10.20.2017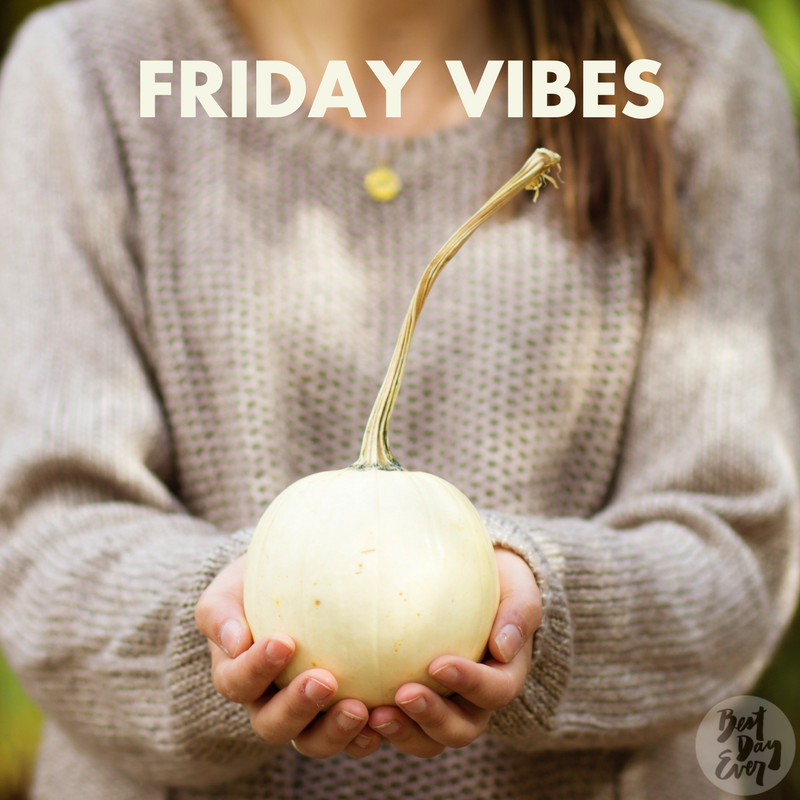 Friday Vibes takes a spin around the web and weaves together pieces for living your best life. Here are a few things I'm majorly crushing on this week.
Mantra: Let there be happiness in my soul, and let me share it with the world.
Mood: Resist the constant temptation to compare your body to anyone else's. Be you. Become the best version of yourself. Nia Shanks has the body measurements that matter. 
Munch: Do you ever crave chicken fingers from the kid's menu? Asking for a friend. Gimme Some Oven has the recipe that will satisfy your "friend's" craving. 
Manage: Heidi Powell has some awesome tips for a healthier Halloween like not buying candy too early or candy that you like. The details are on her blog. 
Mood: We're doing a 21-day holiday challenge starting November 1st. Don't miss out! You'll get daily emails from me with encouragement, a meal plan, a shopping list, a downloadable journal, an accountability "fill in the circles" paper page (oh so fulfilling to see those circles fill up!), nutritious and delicious food recipes, and educational information. You'll have access to a password-protected section of the website where you'll log accountability points (we all like to see progress) and comment and discuss the day in a private blog setting. The private Facebook page is ridiculously popular because it's full of encouragement, real talk, and mouth-watering recipes.