Brighten Your Day with Turmeric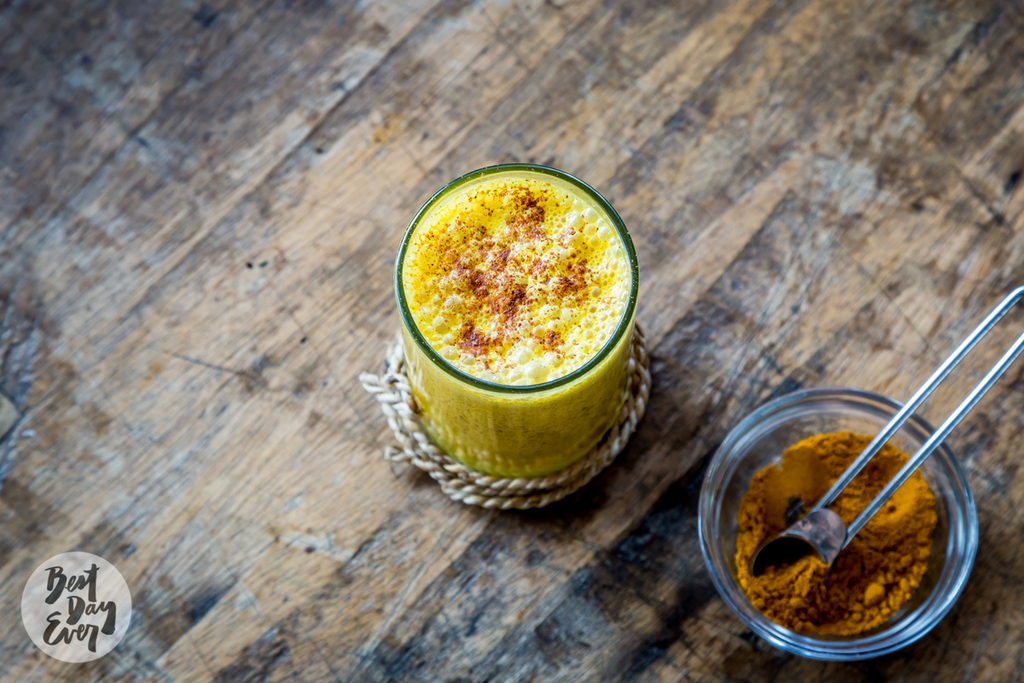 Turmeric is a root with bright orange flesh, reminiscent of a fiery summer sunset, that packs some amazing health benefits. Brightly colored fruits and vegetables tend to be chock-full of antioxidants, and turmeric is no exception.
Antioxidants help protect our bodies from free radicals that float around on a molecular level and essentially cause oxidation (think rust) in our bodies. Not good. Among the ways these free radicals may present themselves in our bodies is as chronic inflammation.
While inflammation is necessary to our bodies are part of the healing process, say when you scrape your knee or twist your ankle, inflammation left unchecked can create all kinds of havoc in our bodies. Chronic inflammation has been linked to heart disease, cancer, arthritis and other autoimmune diseases, even Alzheimer's.
Here's where turmeric takes center stage. One of its main components, curcumin (which gives curry and Ball Park mustard their brilliant yellow color), is a strong antioxidant and a powerful anti-inflammatory.
So, without consuming a gallon of yellow mustard each week, how can you get the benefits of curcumin and turmeric?
Turmeric can be taken as a nutritional supplement. It's often recommended to take it with a few black peppercorns to aid its absorption. A flavorful way to get turmeric's benefits is this golden-colored turmeric milk:
6 cups almond or hemp milk
2 ounces coconut milk (full or reduced fat) -- optional
1 1/2 teaspoons turmeric powder or 1-inch fresh turmeric root, peeled
1/2-inch piece ginger, peeled
1/2 teaspoon cinnamon
1/4 teaspoon cardamom
2 tablespoons maple syrup or stevia to taste
Blend all ingredients together in a blender until smooth. Store in an airtight container in the fridge for up to four days.
You'll notice the recipe includes ginger, which is an anti-inflammatory, plus nutrient-rich almond and coconut milks. Cinnamon and cardamom add sweetness and spice to this delicious recipe, which can be consumed cold or hot. Turmeric milk makes a fabulous Chai tea latte and is great in place of creamer if you drink coffee. If you need an antioxidant boost, or simply want to add some spice to your life, give this recipe a try and brighten your day!
Resources
https://authoritynutrition.com/top-10-evidence-based-health-benefits-of-turmeric/
http://kriscarr.com/recipe/turmeric-milk/