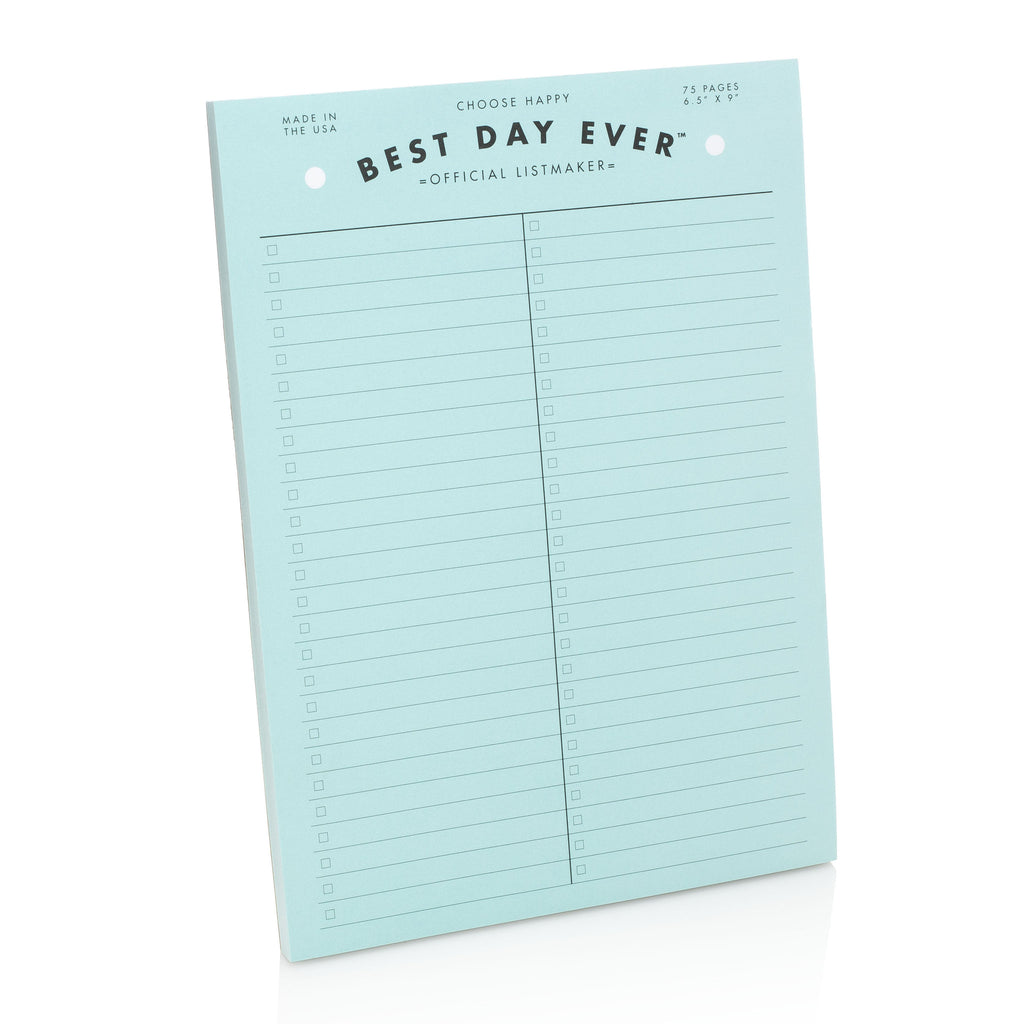 Notepad - Official Listmaker
This option is currently sold out.
This 75-page notepad is perfect for those of us that run their lives through making lists. Whether this be a to-do list for your busy week, a grocery list to get you in and out of the store quickly or your personal bucket list inspiring you toward some life-long goals, this notepad is what you need to organize your life. Plus, check boxes just feel gooooood to check off.
Check boxes accompany each available space for your notes so that you can easily keep track of what you have finished. These notepads are 6.5" x 9.0" with quality 60# Husky paper, making it easy to write and keep track of what you've done and what you want to do next. It's the perfect size to toss into a briefcase, bag, purse or satchel.
75 pages
6.5 x 9 inches
60# paper
shrink wrapped