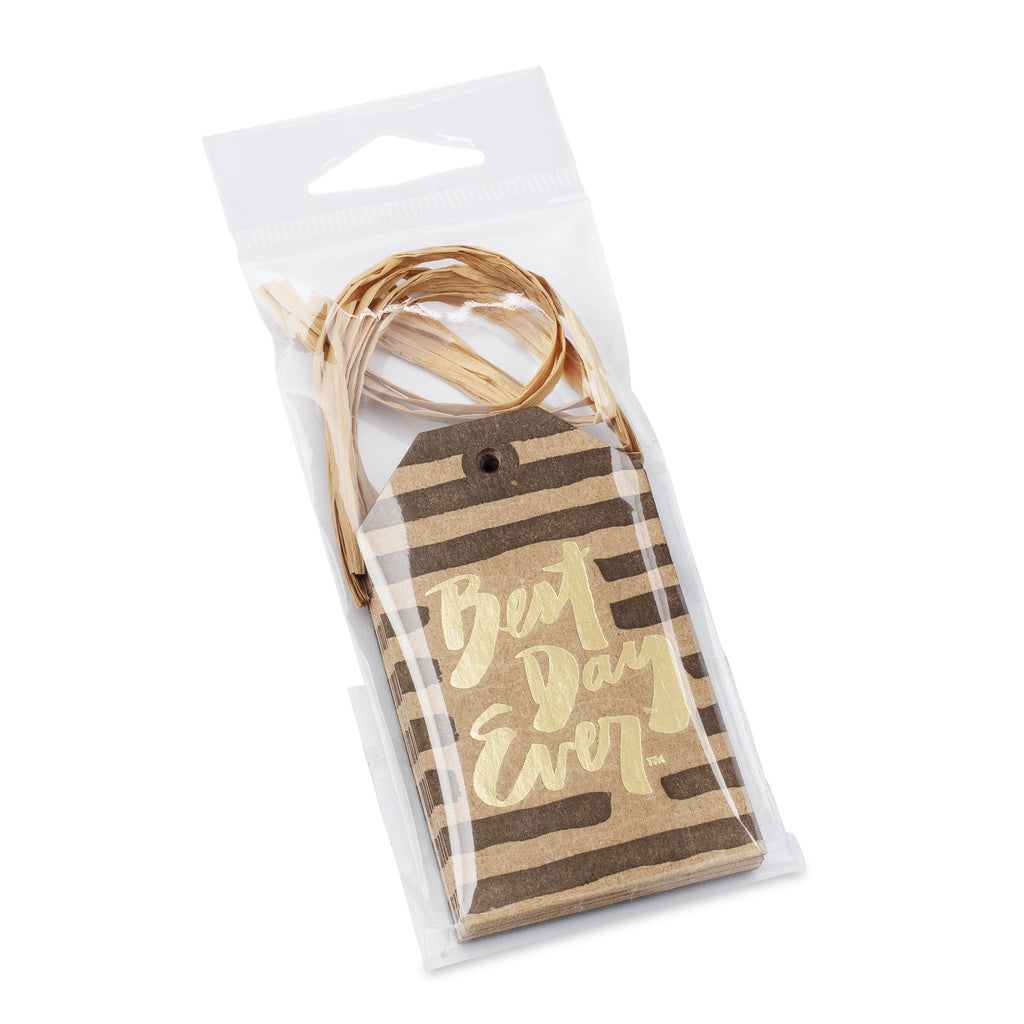 Gift Tag Set With Raffia
This option is currently sold out.
Add a personal touch to any gift, for any occasion, with this unique and gorgeous gift tag! Printed on recycled chipboard with gold foiling, these durable tags were printed by hand on an antique letterpress. Their gold foiling makes them supremely eye-catching and they're blank on back so you can write a heartfelt message to the recipient on their Best Day Ever.

Includes six tags with six lengths of raffia for a lovely, rustic way to attach the tag. Never be without a gift tag again!