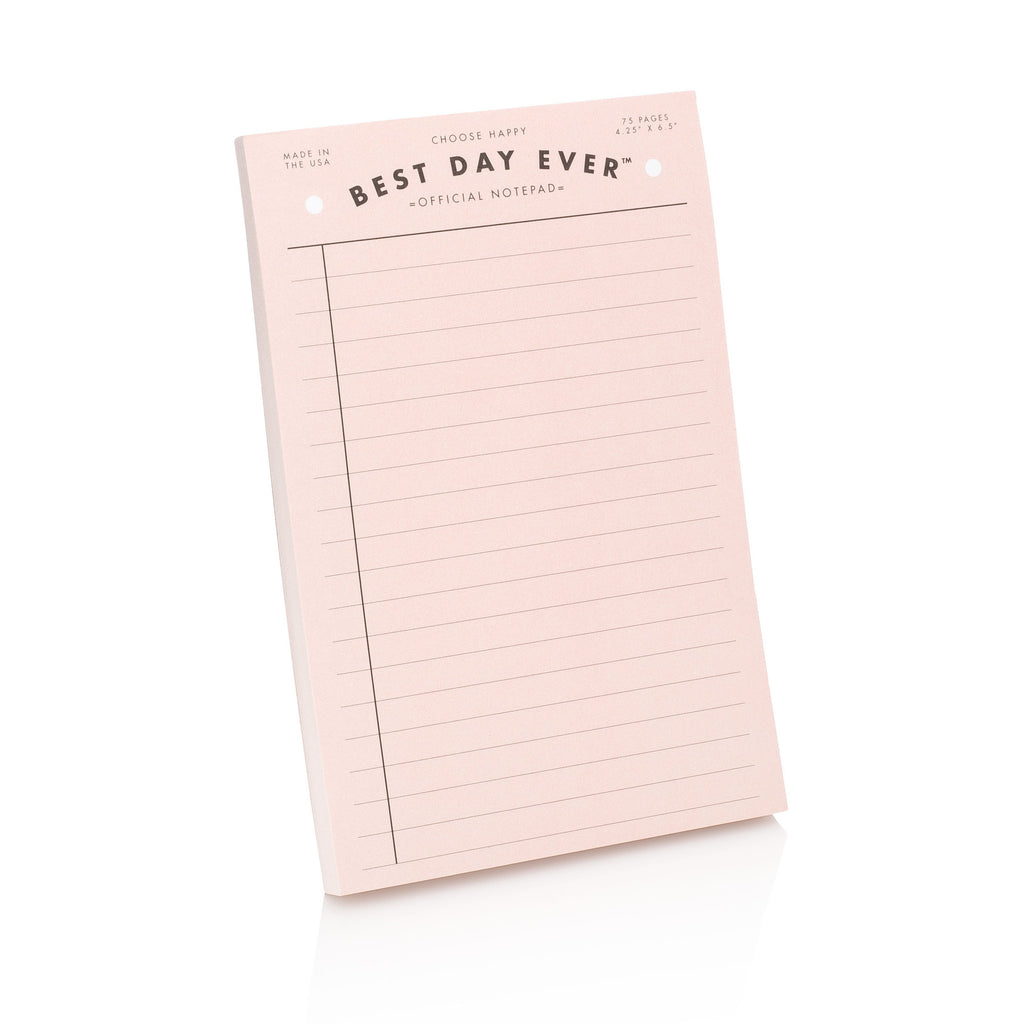 Notepad - Official, Small
This option is currently sold out.
This 75-page notepad will help you to keep your crazy busy life in order. I often find myself jotting notes down on napkins, receipts, post-its and anything I can quickly grab at the time. This system works okay at home, but when I need to give a note to a colleague or friend the napkin method is usually not best. This notepad keeps all of your most precious notes in one place while also reminding you to live your Best Day Ever!
Plus, does this design just not scream 'competent, worthy, smart'? Yeah, that's how I'd like to feel when writing on a notepad.  Picture yourself taking notes at a lunch meeting, all organized, and wowing yourself and everyone around you. 'Smart, competent and worthy'; I am soooo in.
These retro notepads are 4.25" x 6.5", printed on high quality 60# smooth Husky paper, making it easy for you to carry this around in your notebook, purse, briefcase, satchel or backpack.
75 pages
4.25 x 6.5
60# paper
shrink wrapped