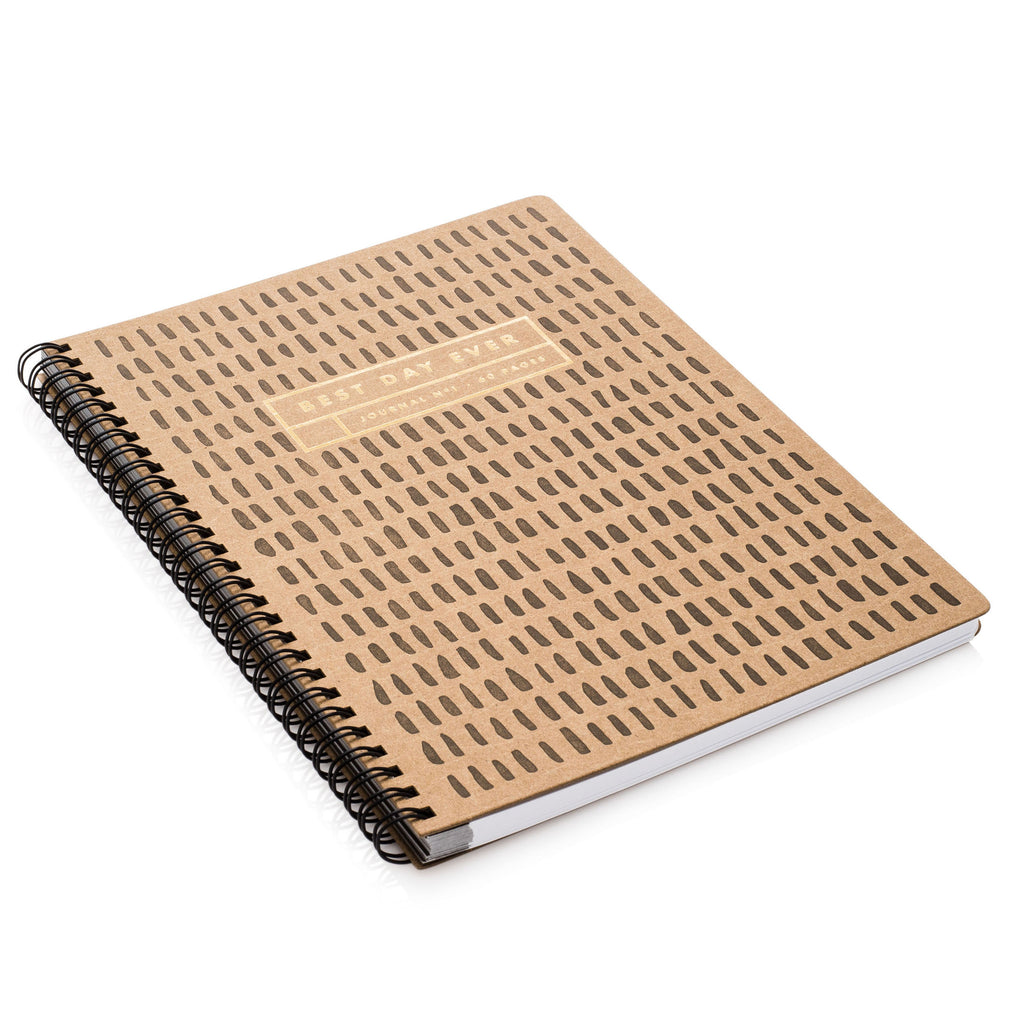 Letterpress Notebook, 365 Lines
This option is currently sold out.
This 60-page letterpressed notebook is just waiting to be filled with thoughts, memories, doodles and inspiration. It is spiral-bound, so it lays flat when open making your best handwriting easy to achieve and not wasting any paper. Its unique size is also compact enough to fit neatly into your various bag, binder, or bike basket situation but is still roomy enough to write notes, to-do lists, and bullet journals. The design on the front is hand calligraphy with 365 tick marks to signify the passage of time.
Our notebooks have class coupled with an obsessive attention to detail. They are crafted with solid 46 point chipboard made of 99% post-consumer waste, a gorgeous wire- binding and a smooth 70lb paper that was rigorously selected. Our 70weight Husky Paper (that's really what it's called) was chosen because of its ridiculously smooth and even writing surface and its ability to look stunning with vegetable-based inks. It's been tested with all sorts of mediums and stands up to most inks out there. Like all of the best papers out there, it is an environmentally responsible paper with the Sustainable Forestry Initiative stamp to prove it. It is acid-free for archival quality because we know that every word you write deserves preserving. All of this was printed on an antique press and assembled by hand (really; assembled by hand in Bellingham, Washington by humans, just like you).
This notebook is functional and inspirational. Thoughtfully and subtly printed with 'best day ever' references at the bottom of each page, you'll be reminded that happiness is a choice and that every day you're awake and alive is awesome.
This notebook is 9.5" x 7.0" with standard lined pages and a gold foiled & letterpressed front cover.
60 pages
9.5" x 7.0"
70# paper
plastic sleeved