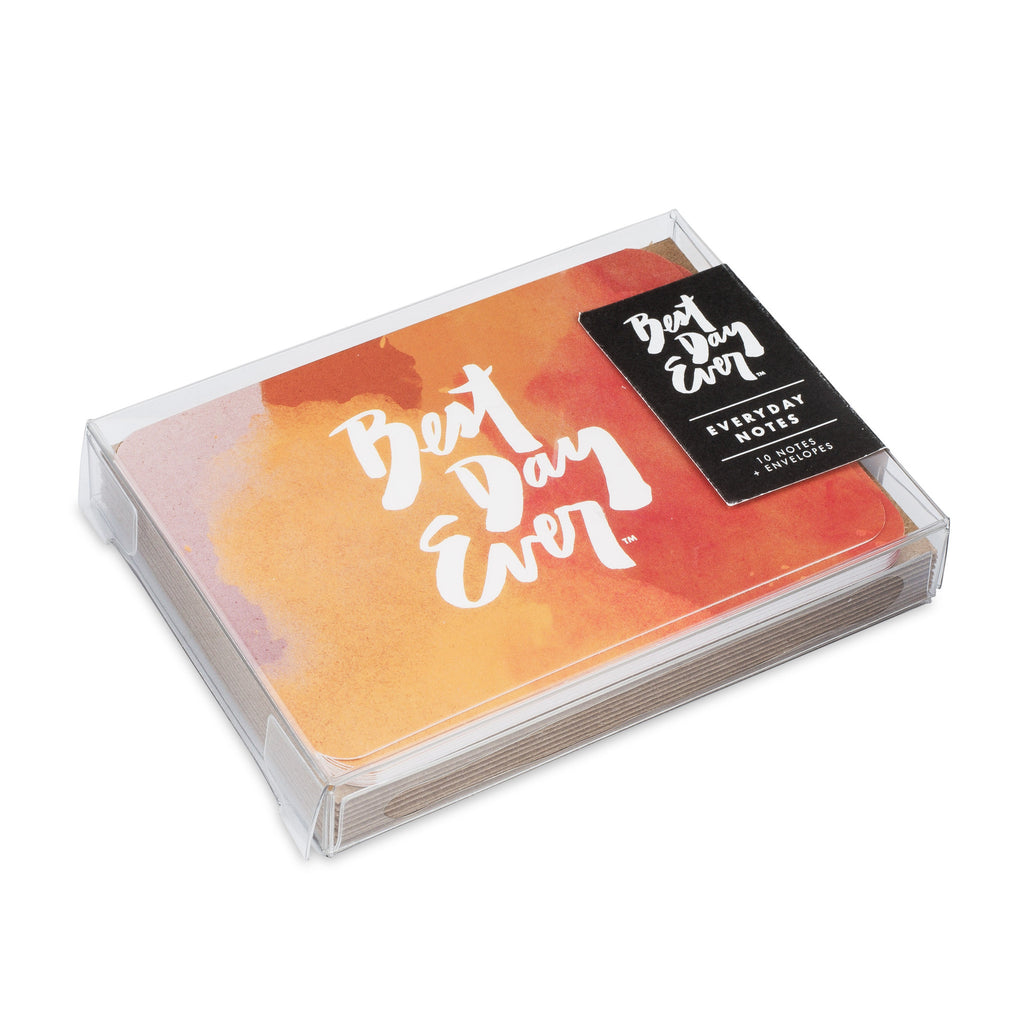 Everyday Card Set, Watercolor
This option is currently sold out.
Everyday cards -- because you want to say "thank you." Because you want to say "I love you." Because you had a great time and there are no words to express your gratitude. Or, just because.

Everyday notes give you an easy way to express your feelings to the friends, family, and kind strangers that make it possible to have the best day ever. Share them freely, but do it in person because these little cards do require extra postage to send them through the mail. Cards comes 10 notes + envelopes in a box. They are designed and printed in the USA. Use them as Random Acts of Kindness anonymous notes, gift enclosures, happy office notes, and any time a little something extra will put a smile on someone's face.

Each card is 2.75 x 3.75 x 5/8 in. weighing 0.1 oz.