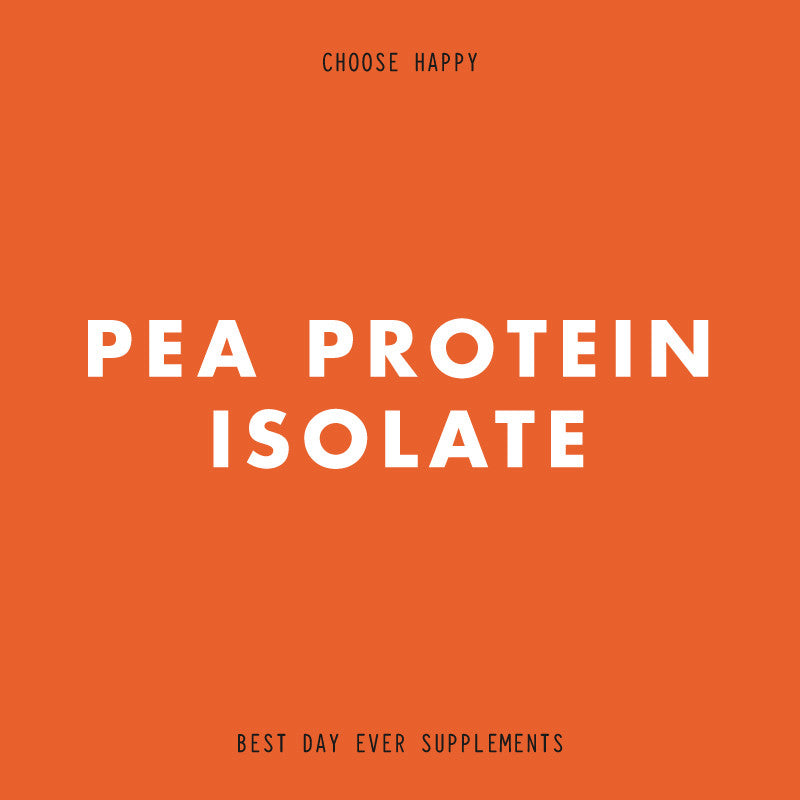 Pea Protein Isolate, 22 oz
This product is currently sold out.
This is a gluten-free, non-GMO source of protein with an excellent amino acid profile. Pea protein has a balanced array of amino acids including high levels of branched chain amino acids (the building blocks of muscle and tissue) similar to milk or eggs but pea protein is less likely to cause allergic reactions or intolerance. Pea protein is high in specific amino acids of arginine, leucine, lysine and tyrosine. Because of this profile, it is a fantastic post-workout muscle recovery drink. It is a safe vegan protein alternative to those with allergies to milk, milk products, and soy allergies. It digests extremely well since it contains no lactose or gluten. Combine with the metabolic clearing protein or drink alone in either water or almond milk for a quick protein shake. 3 scoops (31.25 grams) provides 25 grams of protein.
Serving Size: 2 Level Scoops (Approx. 30 Grams)
Servings Per Container: 20

Amount Per Serving / % DV*

Calories 125
Calories from Fat 20
Total Fat 2g / 3%
Cholesterol 0mg / 0%
Sodium 450mg / 19%
Potassium 60mg / 2%
Total Carbohydrates 1g / <1%
Dietary Fiber <1g / <1%
Protein 25g / 50%
Calcium 2%
Not a significant source of iron' sugars' Vitamin A and Vitamin C.

*Percent Daily Values based on a 2'000 calorie diet. Your daily values may be higher or lower depending on your calorie needs.

Calories / 2'000 / 2'500
Total Fat Less than / 65g / 80g
Saturated Fat Less than / 20g / 25g
Cholesterol Less than / 300mg / 300mg
Sodium Less than / 2'400mg / 2'400mg
Total Carbohydrates 300g / 375g
Dietary Fiber 25g / 30g
Protein 50g / 65g

Calories per gram
Fat 9 - Carbohydrate 4 - Protein 4

Ingredient: Pea Protein Isolate.

Typical Amino Acid Profile per serving:
Alanine 1'290mg
Arginine 2'610mg
Aspartic Acid 3'450mg
Cystine 300mg
Glutamic Acid 5'010mg
Glycine 1'200mg
Histidine 750mg
Isoleucine 1'410mg
Leucine 2'460mg
Lysine 2'130mg
Methionine 330mg
Phenylalanine 1'650mg
Proline 1'290mg
Serine 1'530mg
Threonine 1'140mg
Tryptophan 300mg
Tyrosine 1'140mg
Valine 1'500mg

All values are typical and representative' but should not be considered exact.

This product is gluten and dairy free.
This product is made from non-genetically modified pea.
These statements have not been evaluated by the Food and Drug Administration. This product is not intended to treat, diagnose, cure, or prevent any disease.